Why should I attend the Aerospike Digital Summit 2021?
I get a variation of that question quite often, mainly in the distance-meeting world we live in today. People don't know what to expect or have had bad experiences with other virtual conferences.
First, let me start by saying that we have selected a premium platform to deliver an outstanding digital experience, with opportunities to hear from Customers and Partners about their experience with Aerospike. You will also have the opportunity to discuss the latest developments in our database and related technologies with our experts in live Q&A sessions, where you'll hear about some fun that we have prepared for you.
Now, let me continue with some numbers: over three days, we'll be offering two technical tracks with 18 Technical Sessions and 6 Technical Workshops. You will hear from a group of subject matter experts the latest news about cloud deployments, database integrations, performance management, and data-centric development.
And that is only on the Technical tracks.
We have a Business track where you'll hear directly from customers and partners why Aerospike is critical for their data-intensive applications.
Convinced yet?
Let us be more specific, do you want to use fast and big data to gain insights from your operations? Maybe you are considering using Presto but are unsure if it will fit your analytics projects? Join us to hear how Aerospike Connect for Presto makes it simple to use SQL to access data stored in Aerospike and integrate data analytics into your applications.
Maybe you are concerned with cloud vendor lock-in; perhaps because of regulations, you need to store data in two locations and can't rely on a cloud-provided database; or maybe eventual consistency is troubling your real-time application? We have something for you:
What about managing a multi-cloud cluster in GCP and AWS; or listening to subject matter experts discussing CacheDB for speed and resilience?
But that is not all; some people may ask if there are sessions for ITops? And the answer is yes! We will present a modern approach to monitoring Aerospike using Prometheus and Grafana, and we will discuss how to deploy a cluster using Kubernetes.
There are sessions for all proficiency levels, from introductory chats about containerized applications, Managed Service for developers, and cluster deployment, to advanced topics like developing for Apache Spark and Aerospike for AI/ML models, Database Security, and control of Data Distribution using XDR.
We have seen a lot of interest in the early signup process. Hundreds of people have already assured their spot in this year's Aerospike Digital Summit, but if you still need more motivation, what about this…
You could win a prize! The Aerospike Digital Summit 2021 is taking place May 4-6, 2021 and if you register by March 30th, 2021, you will be entered into a raffle where you have the chance to win a fantastic prize!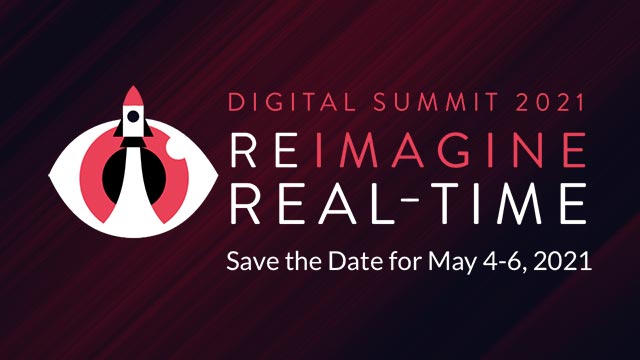 We are also hosting a "May the 4th Be With You" Meet-up at the Summit and if you are one of our lucky winners, we would love to see you and your prize join us!
Interested in other Digital Summit 2021 prizes? Take a photo of your gift box contents, post on social media with the hashtag #AerospikeSummit and be entered to win even more prizes! Hope to see you there!