Enabling Digital Payments Transformation: How Real-time Decisions are Delivering Business Moments – Whitepaper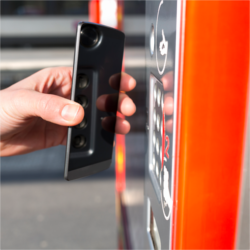 The global payments industry is being disrupted by digitalization. A confluence of trends in technology, business, global regulations, and consumer behavior is redefining how payment transactions are executed. The industry is witnessing rapid innovation growth across the value chain, not to mention disintermediation and fragmentation.
Recent advancements in analytics, artificial intelligence, and machine learning represent a generational opportunity to move digital payment transactions beyond being simply convenient and cost-effective to becoming value and outcome drivers. By integrating analytics into the payment process in real time, each transaction has the potential to produce better business outcomes.
Read Enabling Digital Payments Transformation: How Real-time Decisions are Delivering Business Moments to learn:
What confluence of forces are impacting the payments industry
How data analysis has evolved over the years
How transactional analytics can create value across the payment landscape
How payment architectures are changing to intelligent systems of engagement
How Aerospike provides sustained reliability at scale
How payment providers are applying real-time decisioning to further their business outcomes