Get Involved
Our community members are as passionate as we are about quality database software.
Join the fast-growing Aerospike community to build relationships with other engineers, share your work and creations, and get feedback and support to help improve your skills.
Discuss
You'll find active conversations around Aerospike online. If you're looking to learn best practices and share ideas with your global peers, here's where you can get started:
Aerospike Community Forum: For specific technical questions and answers, connecting with other Aerospike users, and discussing your experience.
Share
The fastest path to success is sharing experiences and lessons learned with others.
Contribute
Open source projects benefit from community contributions and feedback. You can help contribute to Aerospike in two ways: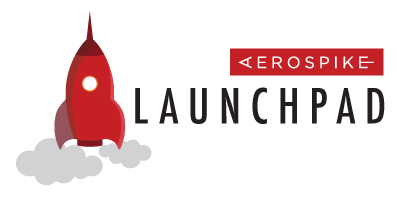 Via Launchpad, where we feature community projects and contributions. You will also find example cookbooks and early releases of clients and connectors. Building something great? Let us know, and we will help promote your work.
By suggesting features in the Suggested Features section of our user forum.
WEBINAR
Ask the Experts Live: Aerospike Technical Overview
Learn about the Aerospike architecture and get all of your questioned answered in this bi-weekly webinar.
Our scaling experts will discuss leading use cases on scaling high performance systems, share tips and best practices, and answer your questions (submitted in advance).