Today's memory technologies offer incredible performance, but the price per GB of DRAM is expensive and data is ephemeral. You need memory that's persistent, fast and inexpensive.
Intel® Optane™ Persistent Memory, with its high-density design, delivers a unique combination of affordable large capacity and persistence. It transforms critical data workloads, allowing applications to run without incurring the latency penalty of going out to storage.
Intel's Game Changing Memory Tier
Affordable memory for petabyte scale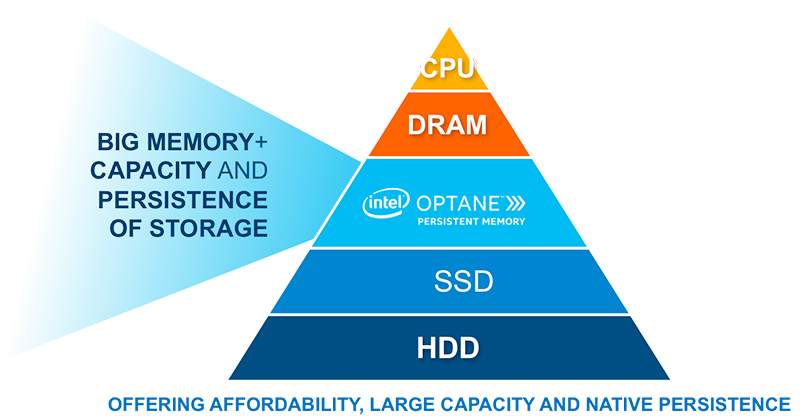 Break through the cost and capacity barrier with Aerospike on Intel® Optane™ Persistent Memory
Aerospike's Hybrid Memory Architecture™ is engineered to make advanced use of Intel® Optane PMem for real-time computing. A multiyear collaboration between the two companies enables optimizations for higher performance than SSDs, lower cost per GB than DRAM, higher node densities, and data indexes which persist over system restarts.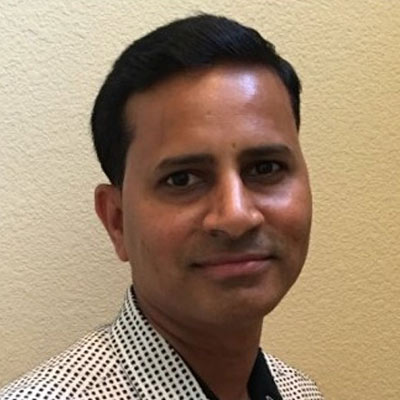 "Prior to Aerospike, we were using another in-memory database and running into challenges in terms of the cost of scaling. We needed to seamlessly leverage both the memory and disk in such a way that it can guarantee a consistent performance. We moved to Aerospike for its hybrid memory architecture to leverage next generation memory and SSDs to their fullest advantage."
– Sai Devabhaktuni, Sr Director of Engineering, PayPal
Aerospike Enterprise on Intel® Optane™ Persistent Memory solves demanding SLA challenges with massive, affordable capacity at near-DRAM performance
Uncompromised petabyte-scale
Unleash real-time decisioning without the latency impact of storage by bringing large data sets closer to compute.
Achieve sub-millisecond performance
Support data-intensive applications at the speed of DRAM and with the durability of persistent memory.
Lower total cost of ownership
Gain affordable persistent memory at 40% lower cost and 2x reduction in server footprint.
Ram Kumar Rengaswamy, VP of Engineering at Freewheel and Srini Srinivasan, Founder and Chief Product Officer at Aerospike, discuss how partnering with Intel and AWS has helped enable access to real-time data for the adtech industry.
Predictable Network Performance with Aerospike and Intel® Application Device Queues (ADQ)
Aerospike is the first commercial database to support the Intel Ethernet 800 Series with Application Devices Queues (ADQ). Aerospike optimized for the Intel Ethernet 800 Series with ADQ enables enterprises to move beyond NUMA pinning to speed up applications by quickly moving vast amounts of data to and from the edge, the core and the cloud.
Some of the world's leading companies rely on Aerospike on Intel® Optane™ Persistent Memory to power a variety of real-time data-intensive use cases.  Using Aerospike's HMA they are able to place hot data in DRAM or Persistent Memory and cool data on SSDs.

About Intel
Intel, the world leader in silicon innovation, delivers hardware and software technologies to continually advance how people work and live. Designed to deliver performance at scale, Intel technology is at the core of the digital transformation powering artificial intelligence, advanced analytics, deep learning, big data and Hadoop workloads from the edge-cloud-to the enterprise. With a range of purpose-built solutions, Intel is helping businesses of all types and sizes drive innovation in a connected world.